POSTED ON 06/01/2016 AT 07:00PM
 0  0  2  2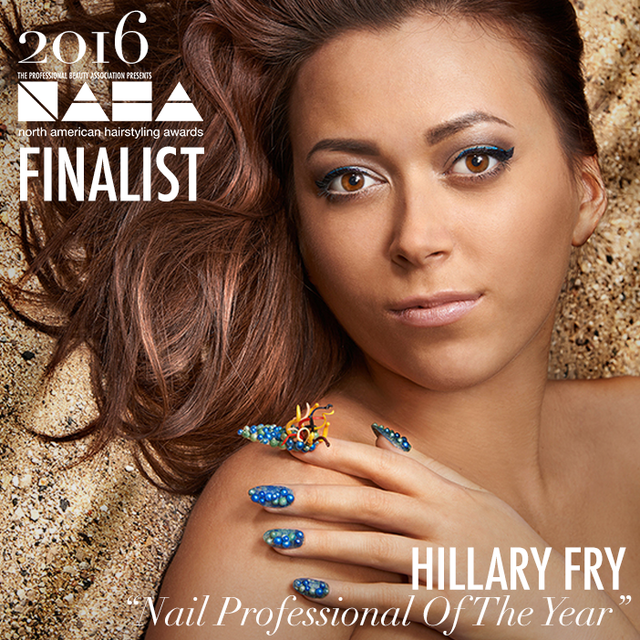 We are thrilled to partner with the Professional Beauty Association (PBA) to promote all of the talented artists who are finalists for the 2016 NAHAs (North American Hairstyling Awards), the most prestigious hair and beauty award in the country. Bangstyle had the honor of interviewing amazing nail artist and, one of this year's finalists in the "Nail Professional Of The Year" category, Hillary Fry.
Hillary Fry shows off her range of expertise with vivid designs, classic shapes, and 3D art. Take a peek at her nail art and hear more from her about her inspirations and advice for other artists!
---
Tiffany Stained Glass Nails
Into the Looking Glass Nails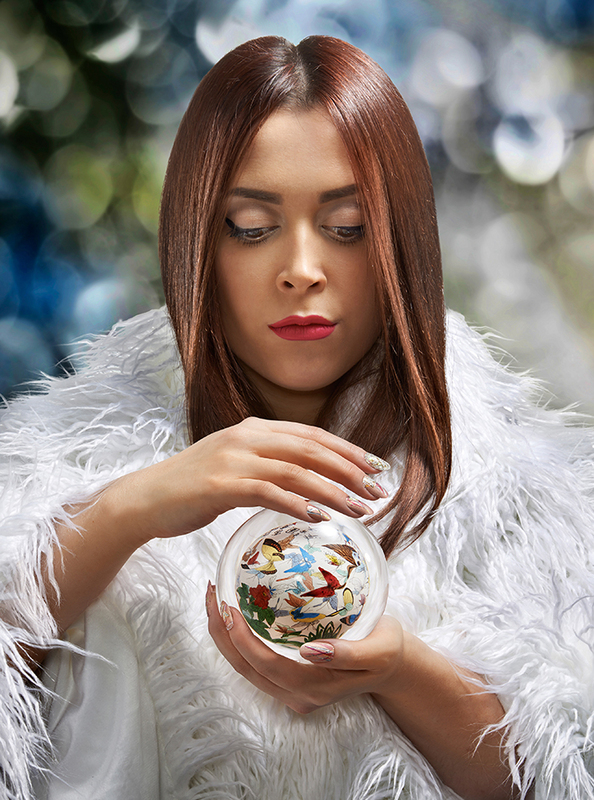 Chihuly Seaglass Nails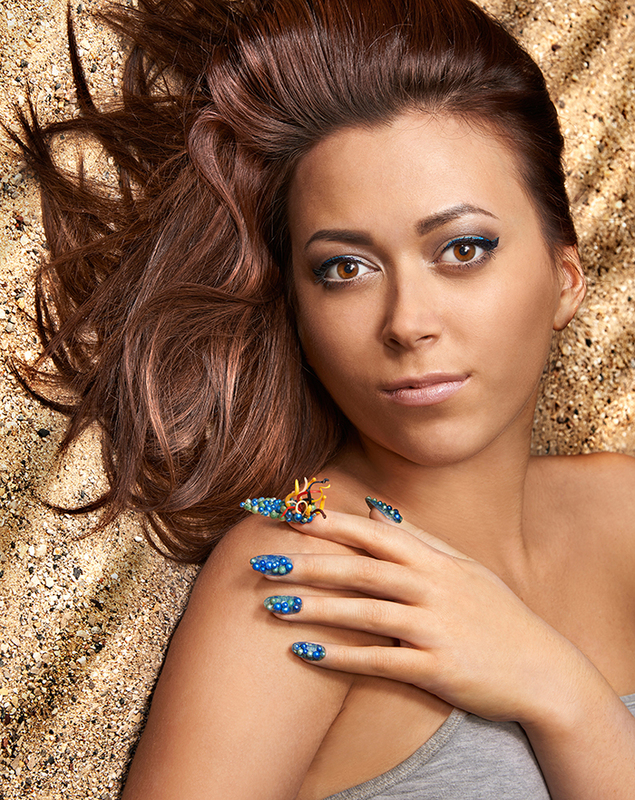 Describe your NAHA Collection in 1 word. 
Glass
Where were you when you found out you were chosen as a NAHA Finalist? Describe that moment in 3 words.
Computer Face Plant
Any advice for nail artists looking to take their artistry to the next level? 
Keep reaching for varied inspiration; use every little thing that slightly sticks! What doesn't work will fall away, so don't sweat it. Experiment and stay educated.
Why Nails?
I'm a fan of the little canvases that adorn our digits. As fashion designer Prabal Gurung once stated, nail polish is the full stop -the final period – to a collection.
Matte finish or shiny?
You'll find a combination of the two in many of my designs
What's your party trick?
The elegantly artful nail and glittering with discretion
Tell us your go-to Nailstyle. Color, shape, etc.
Nothing beats a beautiful Almond or Oval shaped nude / neutral with just a bit of micro-glitter or pigment or crystals.
We're going to Vegas! Where will we find you? Poolside, dancing the night away at the clubs, gambling, or relaxing and taking advantage of restaurants and room service?
When I'm not at PBA Beauty Week? If it's Vegas, it's showtime! JLo? Let's go. Celine Dion? Bring it on.
---
To see even more inspiration be sure to check out all of the NAHA nominee's on Bangstyle!
– SEE MORE AT: HTTPS://WWW.BANGSTYLE.COM/POSTS/NAHA_2016_FEATURED_ARTIST_NAIL_PROFESSIONAL_OF_THE_YEAR_HILARY_FRY-1050#STHASH.ZWRRD1T8.DPUF